TL;DR: Reports indicate that eight of the MAGA hat wearing teens, who were incorrectly purported as being intolerant towards an elderly Native-American, are suing  Elizabeth Warren for defamation. This is asinine. I am not blaming the kids or their parents. But their lawyers. Why? First, the teens have an extremely weak defamation case against Ms. Warren, and second, the lawyers are diverting the attention from the underlying problem — the main-stream media's systematic hypocrisy and its failure to adhere to ethical journalistic practices.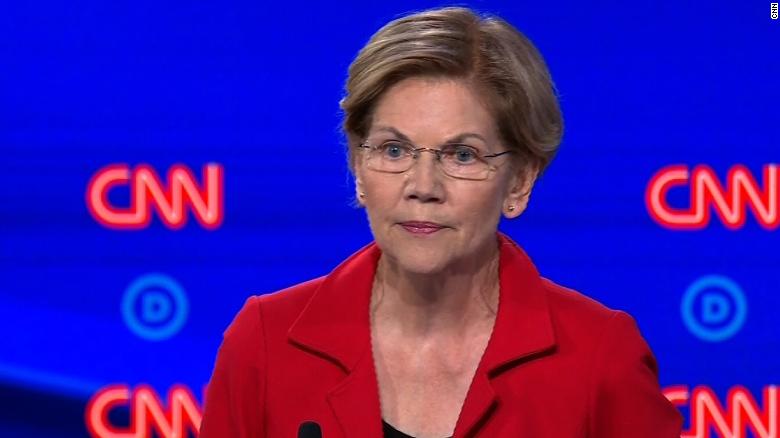 Background
A few days ago I wrote a post on how the court incorrectly absolved Washington Post of wrongdoing in the defamation matter of Sandmann v. Washington. Reports now state that eight Covington Catholic teens are suing Elizabeth Warren for defamation. As a reminder, this whole debacle started from a misleading video clip posted by an inauthentic twitter account that alleged the MAGA hat wearing teens were being intolerant towards an elderly Native-American, Nathan Phillips.

After the misleading tweet became viral, several news agencies broadcast false statements related to the incident. One such news agency, Splinter News (which ironically endorses a slogan, 'The Truth Hurts'), posted a video titled, 'Nathan Philips would not be intimidated. Hear his response. Subsequently, Elizabeth Warren tweeted a link of the video with a comment:
Omaha elder and Vietnam War veteran Nathan Phillips endured hateful taunts with dignity and strength, then urged us all to do better.
As much as I support holding the media responsible and accountable for  defaming innocent civilians, this lawsuit seems frivolous and can reasonably be labeled as harassment against Senator Warren.
No potentially defamatory content
"To state a valid claim, a complaint must contain direct or inferential allegations respecting all the material elements under some viable legal theory." Commercial Money Ctr., Inc. v. Ill. Union Ins. Co., 508 F.3d 327, 336 (6th Cir. 2007).
Warren's statement



Here,  the gist of Ms. Warren's twitter post is that Mr. Phillips endured hateful taunts, he did so with dignity, and he urges us to be tolerant. There is nothing defamatory in this sentence against the teens since it does not specify the actor whose 'hateful' taunts were endured by Mr. Phillips.

The linked video
Ms. Warren's twitter post linked to Splinter News's video of Mr. Phillips after his alleged encounter with the Covington Catholic teens. Arguably, since Ms. Warren's statements were in reference to the Splinter News video, the lawyers of teens are most likely claiming that Warren's statement is defamatory in reference to the incident itself. However, such an allegation is erroneous.
In Kentucky, a claim for defamation requires: (a) a false and disparaging statement concerning another; (b) an unprivileged publication to a third party; (c) fault amounting at least to negligence on the part of the publisher; and (d) either actionability of the statement irrespective of special harm or the existence of special harm caused by the publication. Toler v. Süd-Chemie, Inc., 458 S.W.3d 276, 282 (Ky. 2014) (quoting RESTATEMENT (SECOND) OF TORTS § 558).
In the Splinter News video, a sobbing Nathan Phillips is heard stating:
I heard them saying, 'build that wall. Build that wall.' This is indigenous lands [sic]. You know, we are not supposed to have walls here. We never did.

…

We taught [our children] from right and wrong. I wish I could see that energy of that mass of young men, you know – put that energy into making this country really, really great.
Not 'about' any identifiable person
It can easily be argued that neither Ms. Warren nor Mr. Phillips referred to any person that could be identified. There is no statement concerning another, but rather an appeal by Mr. Phillips that the "mass of young men," who chanted build that wall, should put their effort in making the country great again. Mr. Phillips expressed his subjective opinion, noting that he did not consider such chants respectful or righteous on what he described as "Indigenous lands."
This instance is remarkably different from the Washington Post publication. Distinguishing from that article, the Splinter News video:
did not refer to the inaccurate viral video that purported the Covington Catholic teens being disrespectful to Mr. Phillips;
did not show the faces of the Convington Catholic teens; and
did not reference any individual by description.
Neither Ms. Warren's statement nor Mr. Phillips's statements in the Splinter News video are not actionable because they are not about any particular person, but are rather about a "mass of young men." See Louisville Times v. Stivers, 252 Ky. 843 (Ky. Ct. App. 1934)  (holding that plaintiff's defamation claim should have been dismissed because statement that the "Stivers clan" had been involved in "fist fights and gun battles" was toward a group or class and not actionable as a matter of law); O'Brien v. Williamson Daily News, 735 F. Supp. 218 (E.D. Ky. 1990) (dismissing defamation claims of teachers not identified in an article that mentioned "teachers having affairs with students" because the article referred to "no identifiable group member and does not impugn the reputation of any specific member"), aff'd, 931 F.2d 893 (6th Cir. 1991).
Since Ms. Warren's statements cannot be attributed towards any particular person, the defamation claim against Senator Warren is factually erroneous.

No Objectively verifiable Statement
Further, it can also be easily argued that there was no objectively verifiable statement in Mr. Phillips's commentary.
Kentucky law requires that words must be given their ordinary, natural meaning as defined by the average lay person, and be read from within the "four corners of the publication." See Roche v. Home Depot U.S.A., 197 F. App'x 395, 398 (6th Cir. 2006).

Reasonably, in the Splinter News video, Mr. Phillips was referencing to the political divide in this country when he recalled the 'build the wall' chants. He also presented his subjective (and philosophical) reasons against building the wall on the southern border.
Arguably, while Mr. Phillips did not suggest that his statements were 'hateful' or perceived as a 'taunt'. Further, Ms. Warren also did not provide an explanation why she believed the statements were hateful or a taunt. Therefore, to hold Ms. Warren accountable, the truthfulness (or falsehood) of her statement needs to be objectively verifiable. 
Thus, the following questions are presented:

Is 'build that wall' a hateful statement?
To some it could signify hate, to others it signifies patriotism. 
Is 'build that wall' a taunt?
For some it could be, and for others it may not be.
Reasonably, the answer to both questions are very subjective and would vary from person to person. As the court in Sandmann correctly noted:
These are all examples of "loose, figurative," "rhetorical hyperbole" that is protected by the First Amendment because it is not "susceptible of being proved true or false."

The above terms are also "inherently subjective," like "dirtiest," [] or "squandered" and "broke," [] all of which are "not so definite or precise as to be branded as false."
Sandmann v. WP Co. CIVIL ACTION NO. 2:19-00019 (WOB-CJS), at *16 (E.D. Ky. Jul. 26, 2019) (internal citations omitted).
Thus, unlike the Washington Post articles, here Elizabeth Warren's statement is not susceptible to be proven true or false. Ms. Warren is mostly likely to prevail.

Distracting from the real issue
I am not certain about the strategy being implemented by the lawyers of the Covington Catholic teens. However, fighting a losing battle in court would only hurt the lawyers' credibility, which, in effect, denies justice their clients deserve. The real culprit is the media who, by its misleading practices, defamed high school teenagers predominantly because they were wearing MAGA hats.
 It is my opinion that suing Ms. Warren in this matter seems frivolous. It also inadvertently distracts public attention from the main issue of holding the media accountable for their actions.
About the author:
Rohit Chhabra is a San Francisco, California based internet defamation attorney who has represented clients at the Northern District of California and the Ninth Circuit Court of Appeals.